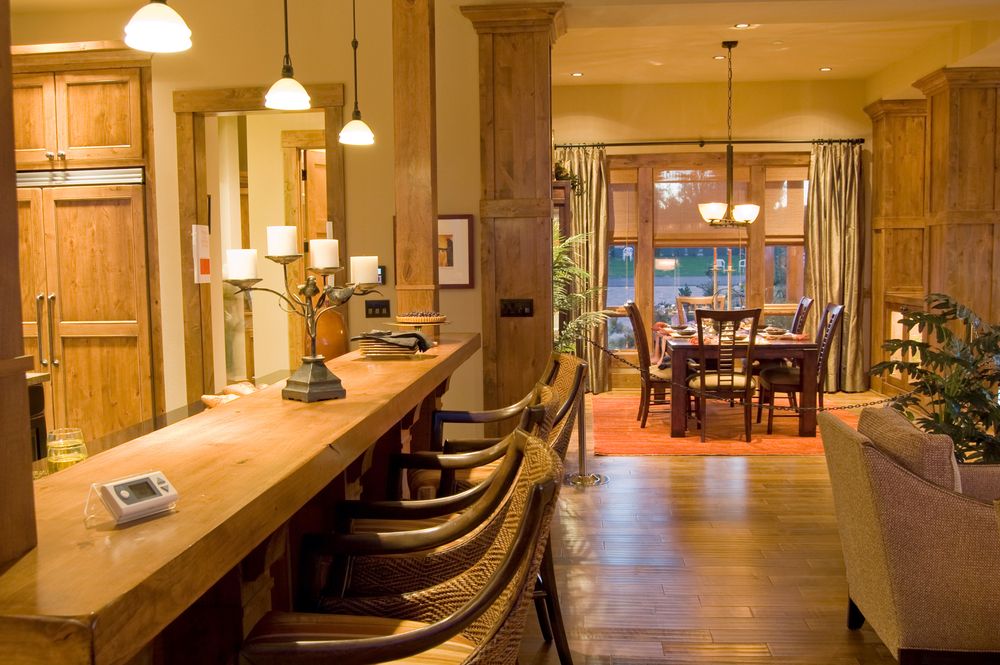 Proper Home Lighting
Proper lighting for your home is important because you will be spending a considerable amount of time at home. When the lighting in your home is good it gives your home a nice comfortable, warm feel. Proper lighting in your home is for seeing, aesthetics, working and for ambience. There are several things you need to take into consideration to successfully install proper lighting in your home. Since there are so many choices available today, you will need to decide what kind of lighting you want in each of the rooms in your home.
Each of the rooms in your home plays an important part in your daily life. You will need to find the right balance between flexibility, personality and functionality when planning the lighting for your home. When it comes to choosing the right lighting fixtures for your home, the choices available are virtually unlimited. It is important to know how light works and how it is going to enhance your home.
Types of Lights
There are several types of lights you can choose from. Here is a list of some of the lighting you might want to have installed in your home.[unordered_list style="bullet"]
Low Energy – Low energy bulbs are also called energy saving bulbs. These bulbs do not have any filament but instead have inert gas that illuminates when electric current is passed through it. Low energy bulbs consume less electricity and lasts for up to 12 years.
Incandescent –These are the conventional light bulbs and they have a filament which becomes hot and glows as electricity is passed through it.
Halogen – Similar to incandescent light bulbs, the halogen bulb has different gases and materials that emit a much brighter light similar to daylight. There are two types of halogen bulbs; main voltage and low voltage.
Fluorescent Lamps – These light fixtures are available in a variety of shapes and sizes and are used in rooms that are lighted most of the time.
[unordered_list style="bullet"]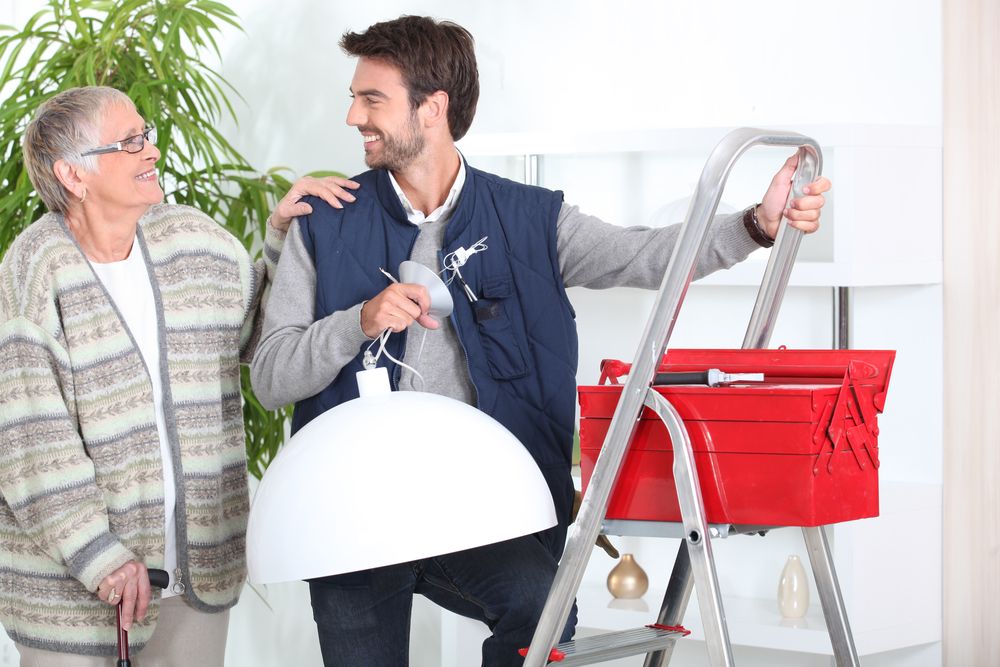 Guide to Lighting
A proper lighting system for your home should include luminaires, light bulbs, switches, timers, dimmers and motion detectors. Before going ahead and buying the lights for your home, you will have to first determine what your lighting goals are. Each of the rooms in your home has a particular function and the lighting should serve that purpose.
[unordered_list style="green-dot"]
Ambient Light

Ambient lighting mimics the effects of natural light and is the most basic of all lighting. Ambient lamps are much softer than halogen lights and create a calm effect in the room. Ambient lights are ideal for living rooms and dining rooms.

Task Lighting

Task lighting is used for places where you will be spending time working such as the kitchen or study. You can use underwall lighting to focus directly on your worktable or kitchen counter. For your study you can use halogen desk lamps.

Accent Light

For creative lighting you can use accent lighting. Accent lighting is not for functional use but rather for enhancing certain areas of the room. You can use accent lighting in conjunction with ambient lighting in the living room.
[/unordered_list]
Lighting for Rooms
Installing the right lights in your rooms will give you home a nice atmosphere. Not all rooms require the same type of lighting so you will need to plan and install lights accordingly.
[unordered_list style="bullet"]
The Living Room
The one room where you will be spending most of your leisure time is the living room. The light in the living room should be installed taking into consideration natural daylight. You can have a mix of track lighting, ceiling lighting and floor standing lights. You can have individual switches for each of these lights including dimmer switches to change the atmosphere when you want to.
The Hallway
The hallway is the room visitors will first see as they enter your home. The impression you create with lights in the hallway should be warm and welcoming. Hanging pendants, lanterns, wall sconces, and chandeliers are recommended lighting for hallways.
Dining Room
Sufficient overhead lighting like pendant or track lighting should be installed in the dining room. This will allow people seated at the dining table to be able to see each other as well as their food. You can also install wall or floor standing lights to use when coffee is served and conversation takes center stage at the dining table.
Kitchen
Kitchen lighting should be task oriented and the lights should be ideally placed where you will be working, like over the kitchen counter. Recessed ceiling spotlights and focused lights will be ideal for the kitchen.
Bedroom Lighting
For the bedroom you will need to have a mix of soft lighting and wall lights or bedside lights. The soft lighting will help you relax and unwind and the wall lights or bedside lights can be used for reading in bed. You will also need to install bright track or pendant lighting in the bedroom for dressing.
Bathroom Lighting
Depending on the layout of the bathroom you will need to install a mix of lighting. You can use halogen lights as they provide bright clean light. For the shower area, a single focused-downlight is a good idea. Task lighting attached to the mirror will be suitable for personal grooming.
[/unordered_list]
Proper lighting should enhance your room and give it a warm, comfortable feel. With the right lights installed in your home, you can not only give your home a warm feeling, but you will also be able to change the atmosphere of your home. When planning the lighting for your home, you must also take into consideration how much of natural daylight you can allow into each room.
Quinn Dusten is a blogger and writer for Kensington AV,  is a Luxury AV installation company based in London and serving customers across the capital including Mayfair, Chelsea, Fulham, Hyde Park, Knightsbridge, Notting Hill, St Johns Wood and the home counties from our showroom in Kensington.